PABLO GUILLERMO OTERO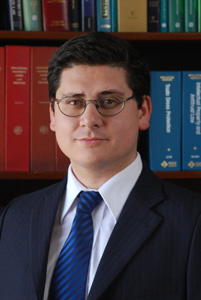 Born in Mar del Plata, Province of Buenos Aires, Argentina, on June 13, 1975.
EDUCATION:Lawyer, Universidad del Museo Social Argentino (UMSA), 2005; Advertising Agent, Universidad Católica Argentina (UCA), 1995; IP Agent.
PRACTICE AREAS: Intellectual and Industrial Property. He advises domestic companies on the strategies to be followed in order to protect their trademarks, both in Argentina and abroad. He has been member of Obligado & Cia. since 1994.
BACKGROUND:He has more than 15 years of experience in IP-related issues. He has a Major in Trademarks, specifically in opposition conflict resolution. He has participated in many IP seminars and congresses.
LANGUAGES: Spanish and English.
Email: