CAROLINA LACAZE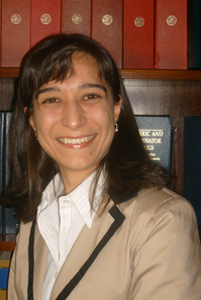 Born in Venado Tuerto, Province of Santa Fe, on 22nd November 1977.
Translator, UADE (Universidad Argentina de la Empresa) and Industrial Property Agent. She became a member of Obligado & Cia. in 2004.
She has taken courses for Trademarks, Patents and Copyrights in the Universidad Austral.
She has attended international Congresses on Industrial Property.
PRACTICE AREAS: Trademarks: advising on trademarks filings and prosecution in Argentina and in foreign countries. Handling of cases in Argentina and abroad.
LANGUAGES: Spanish and English.
E-MAIL: