GUSTAVO ANÍBAL VÍTOLA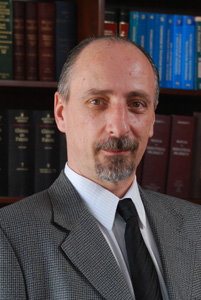 Born in the City of Buenos Aires, Argentina, on April 20, 1959.
EDUCATION: Bachelor in Business Administration, Universidad John Kennedy, 2003; Certified Public Accountant, Universidad John Kennedy, 2005.
PRACTICE AREAS: Accounting Department. Design and control of administrative procedures; Financial administration; General Accounting; Preparation of financial statements and Management Reports for Director's Office; Foreign Trade Advisory; External Audit. He has been member of Obligado & Cía. since 2007.
BACKGROUND: He has participated in several postgraduate courses in Business Strategy and Specialization in Tax Procedure in the Institute of Economics.
LANGUAGES: Spanish and English.
Email: